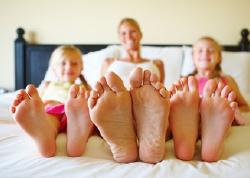 A wealth of expert knowledge about the risks of environmental toxins is necessary to have an idea which products are safe with respect to building biology and which not. Consumers and manufactures are increasingly aware and sensitive towards this issue. In order to provide an easy orientation in the market, a lot of manufacturers have therefore applied for the "Tested and Recommended by the Institut für Baubiologie" seal of approval.
After meticulous lab testing, the tested products finally are awarded the Seal of Approval, an eye-catching proof that they are safe with respect to building biology. Manufacturers use it to distinguish their products from other products. And consumers can easily judge the health-related character of a product.
The IBR Seal of Approval is protected by copyright and registered as a trademark.